Dawn Oakes
Associate Attorney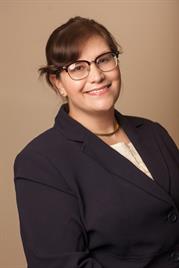 Attorney Oakes is an aggressive advocate with years of experience fighting to protect her clients' rights and interests. She has practiced entirely in the Commonwealth of Massachusetts, and has advocated before Judges of the Trial and Appellate Courts, as well as in Federal Administrative Hearings before Administrative Law Judges of the Office of Disability Adjudication and Review. Attorney Oakes has handled a variety civil matters, including those in the areas of family law, disability advocacy, personal injury, products liability, and immigration law, establishing herself as a zealous advocate who treats her clients with the utmost of professionalism and empathy.
She received her Juris Doctorate from New England Law | Boston, where she excelled in mediation – an excellence that ultimately garnered her a national award and recognition in the field. A native of Arizona, Attorney Oakes attended the University of Arizona, where she played rugby for the University of Arizona Women's Rugby Football Club, held the position of Recruiting Chair, and competed with the team during their first two National Championship appearances.
EDUCATION
New England Law | Boston – Juris Doctorate
University of Arizona – Bachelor of Arts in Political Science; Minor in French
AWARDS
CALI Award for Excellence: Mediation – 2012
WORK EXPERIENCE
Associate at the Law Offices of Nicholas Halks, LLC
Associate at Citizens Disability, LLC
Call Dawn at (781) 995-0107 today to discuss your case.