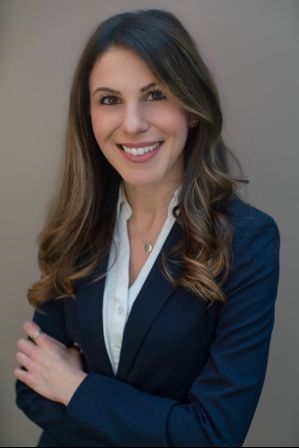 The Halks Firm has a reputation for being a leading family law and divorce firm in Newton and beyond. We are constantly looking for better ways to provide our clients with compassionate and effective legal counsel to guide them through whatever life puts in front of them. This tradition of excellence and dedication continues with the addition of our newest team member: Attorney Kristy Candela.
Throughout her professional education, Kristy was recognized for her specific abilities and inclination for legal comprehension. She was the managing editor for a popular academic research journal for family law professionals while she was working on her J.D. at Hofstra Law School. Kristy also earned the unique opportunity to intern at the Harvard Legal Aid Bureau to gain real-world experience with domestic violence and divorce cases.
Attorney Candela's practice focus before joining The Halks Firm was prosecuting child abuse and child neglect cases. During her time as a prosecutor, she was able to refine her litigation abilities and find a uniquely insightful understanding of complex family law situations. This experience transfers directly to the cases she handles for our clients today.
Newton Family Lawyers Serving Families Throughout Boston
No one plans on getting into a family law dispute or divorce, yet such a situation can happen to anyone. If you have found yourself in need of professional guidance or representation in a case of your own, come to The Halks Firm. With Attorney Halks and Attorney Candela on your side, you can be confident that your best interests will be upheld throughout your case.
If you would like a free initial consultation with our law firm, you can fill out an online contact form or call (781) 995-0107.